CELEBRATING OVER 32 YEARS ON THE FAIRGROUNDS
COACHELLA VALLEY MODEL RAILROADERS
Invites you to visit Coachella Valleys Premier Model Train Club
A registered non-profit 501c3 organization
OUR MISSION STATEMENT
To advance the hobby of model railroading and the history of railroading.
We want to help in the preservation and education of historical railroad artifacts, books, videos, memorabilia and landmarks.
To promote general knowledge of railroads and railroading. We work to provide an environment in which model train enthusiasts and the public can enjoy the hobby.
Our members share knowledge, skills, abilities and ideas to the public through open houses and clinics.
We also share these attributes to new members through weekly meetings.
Our goal is educate visitors and allow them to enjoy the wonderful world of model railroading.
Located on the Riverside County Fair and National Date Festival Fairgrounds since 1990, Indio, California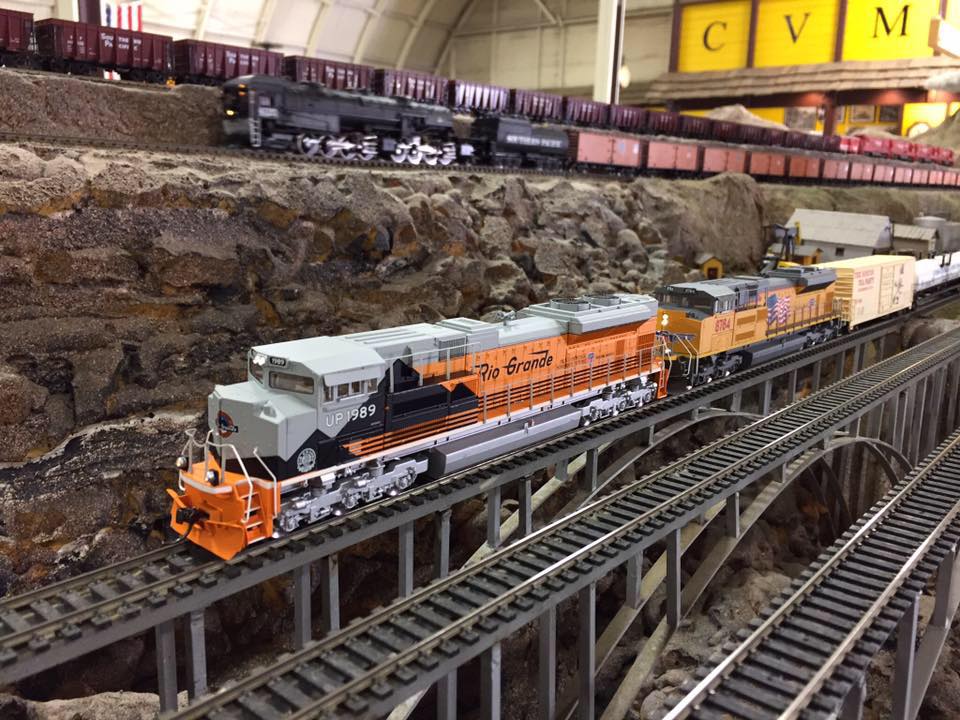 Club is closed for normal operating during the summer. This is when we do any repairs and scenery changes. Your still welcome to visit just contact us to make sure someone is there. We will reopen to normal operating schedule October 1, 2022
You can also follow us on Face book
We hope you enjoyed our site and we thank you for visiting
All pages and articles unless they say different are property of CVMRR 1984 - 2022